Robo Instructus devblog
Updates on the development of coding puzzler Robo Instructus
---
More Powerful By The Week
by Alex Butler on Friday 27-Oct-2017
I'm that guy who quit his job to sit in his house making games. I'm currently working on robot engineering game Robo Instructus. For my previous weekly posts look here.
Robo Instructus alpha-1.3 is out today as the latest improvement on the alpha experience. This week sees more reworking of the early game to smoothen the initial experience. A new level is in, and tutorials have been reworked and shifted about. Also we have a bunch of new features in the editor for those that have worked out the language and just want to get coding!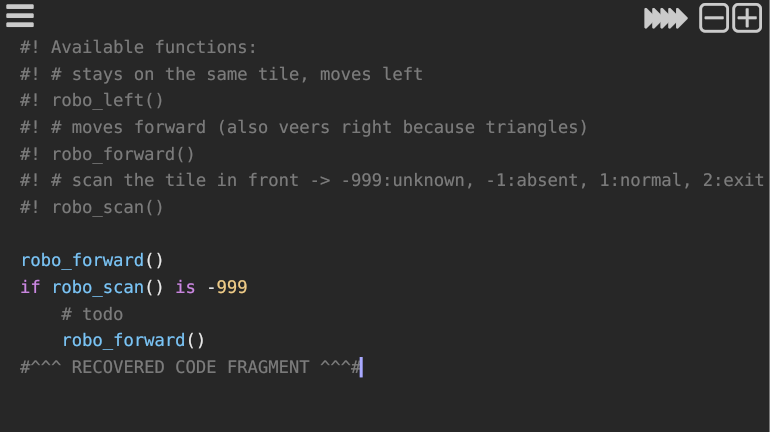 Early game changes
As I get a better idea of what people find confusing when first looking at the game I can start addressing the issues. This week I've tried to reduce player frowning when discovering the robo_scan() function. I've added a new level to complete when you first get ability, the level is much more stripped down and will allow players to focus on just how robo_scan() works rather than anything else.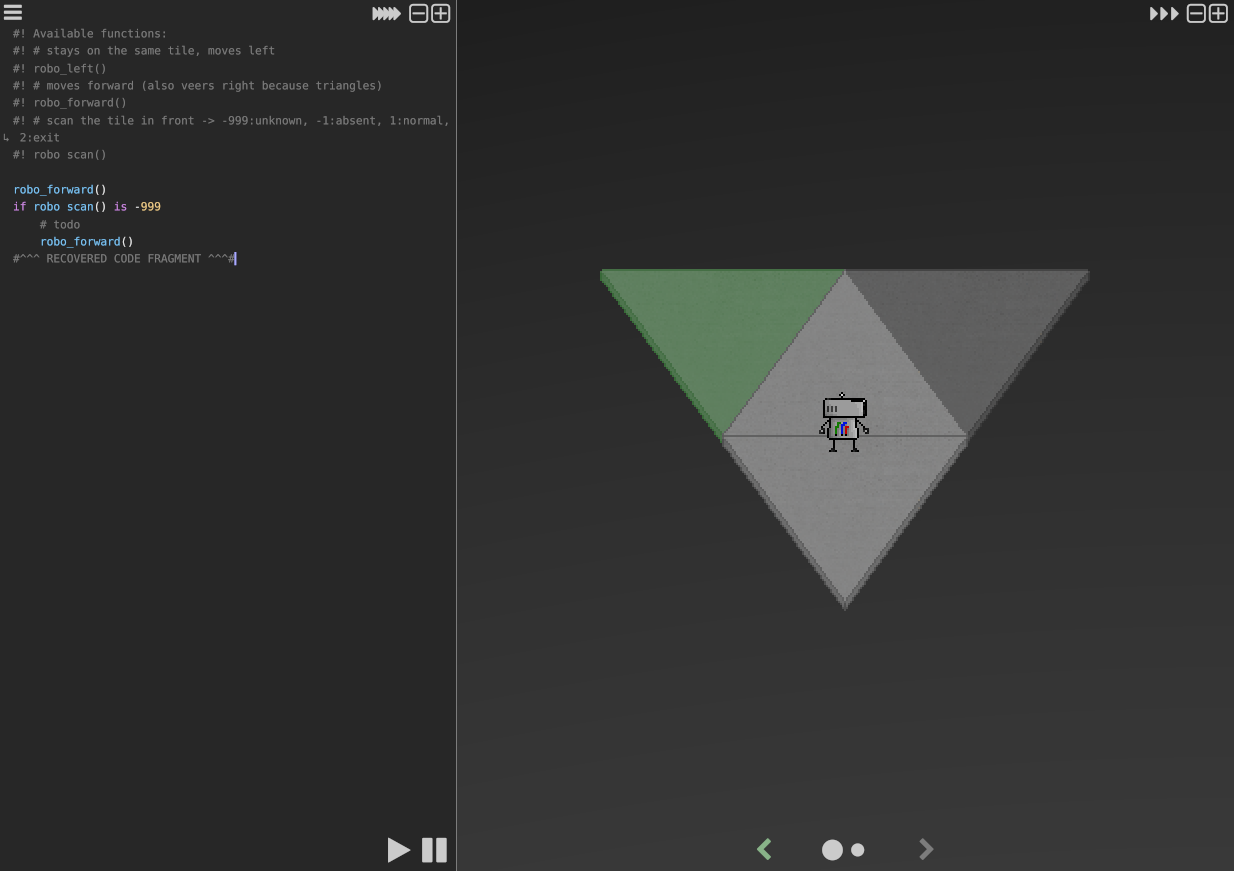 Another new feature of this version is level RECOVERED CODE FRAGMENT messages. These incomplete slices of code that will may greet you as you progress to a new level. Right now they serve to give players a starting point as they stretch their legs in the game world.
Work continues on perfecting the tutorials. Teaching is hard, but I'm trying to improve. I've reworked the tutorial for robo_current_location()/robo_forward_location() as I'd received a lot of clarification requests on these ones. Hopefully these make a little more sense now, have a gander alpha testers.
Editor improvements
The alpha testers more familiar with boshing out code in a decent editor have been asking for some quality of life editor features. I'm happy to say we now have a bunch more shortcuts and features you'd expect of a decent code bothering tool. Lets have a look.
So the game is a little more pleasant to code in now. There are also more improvements like copy-paste using the system clipboard, and improve errors messages for things like incorrect indenting. It's all part of making the game a better experience.
If you fancy being a part of Robo Instructus' alpha testing get into contact with me using one of the methods on the front page.